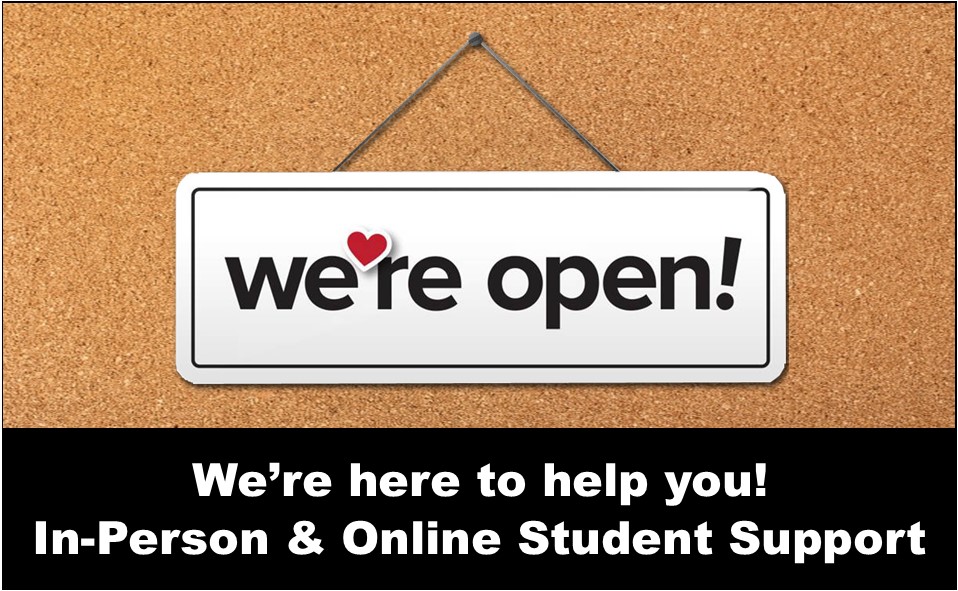 Welcome Back! Need some extra help or want to reinforce what you learned in class? Our academic support services are available across all disciplines. Let us help you make the semester a success! 
We are open at both campuses (Palmdale Online ONLY) and online via Zoom, Canvas & now you can connect with us on the NEW myAVC!
We offer:
To access our online services:
For more information email us at learningcenter@avc.edu.