Although the building is closed, the AVC Library is now offering curbside pick-up & return services. Materials can be requested through the AVC Library website under Services for Students. The Library's Curbside pick-up location, trailer T-400D located in Parking Lot 14, is open Monday - Thursday 8:00am - 3:00pm. Please contact libcirc@avc.edu for more information.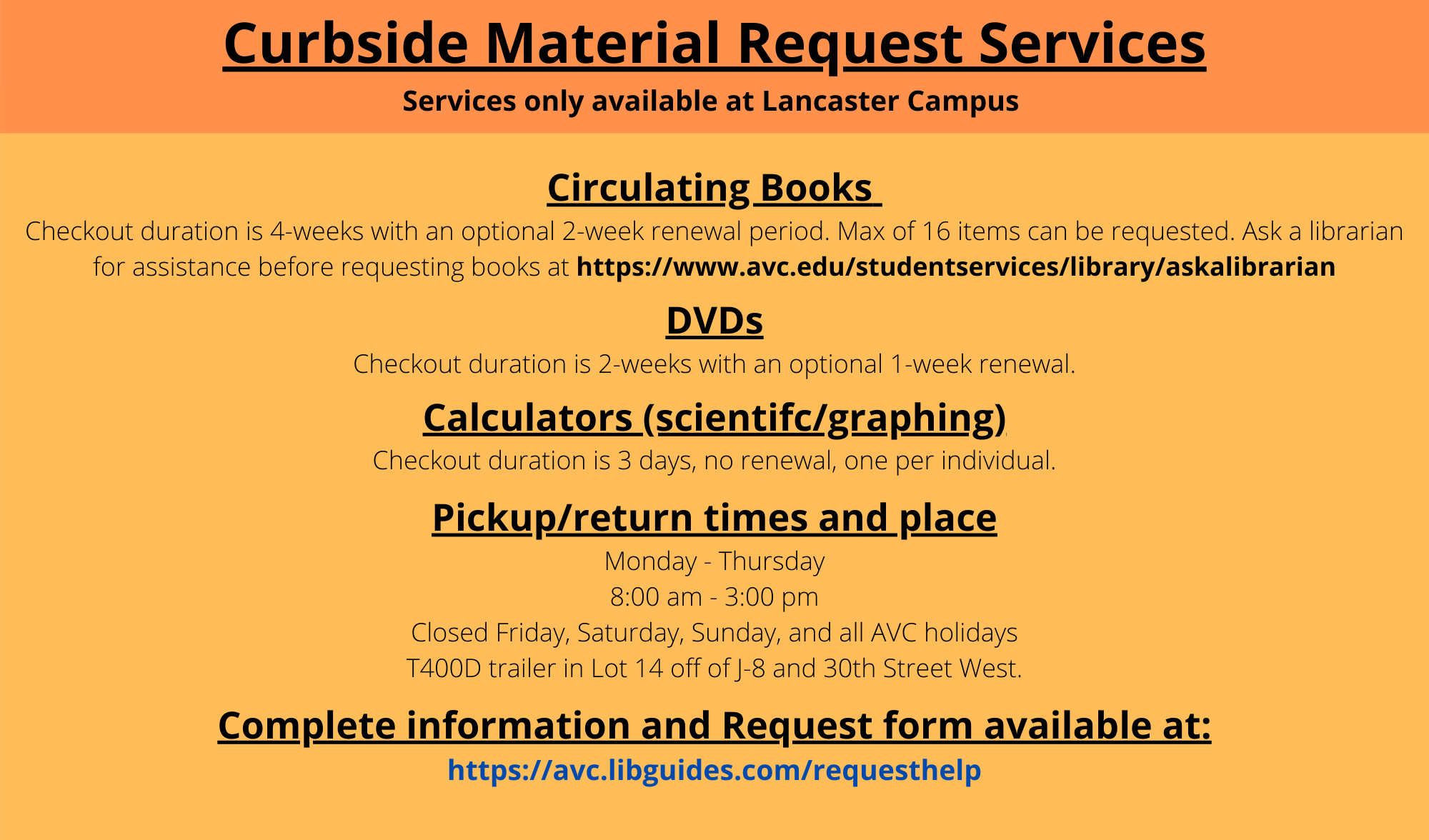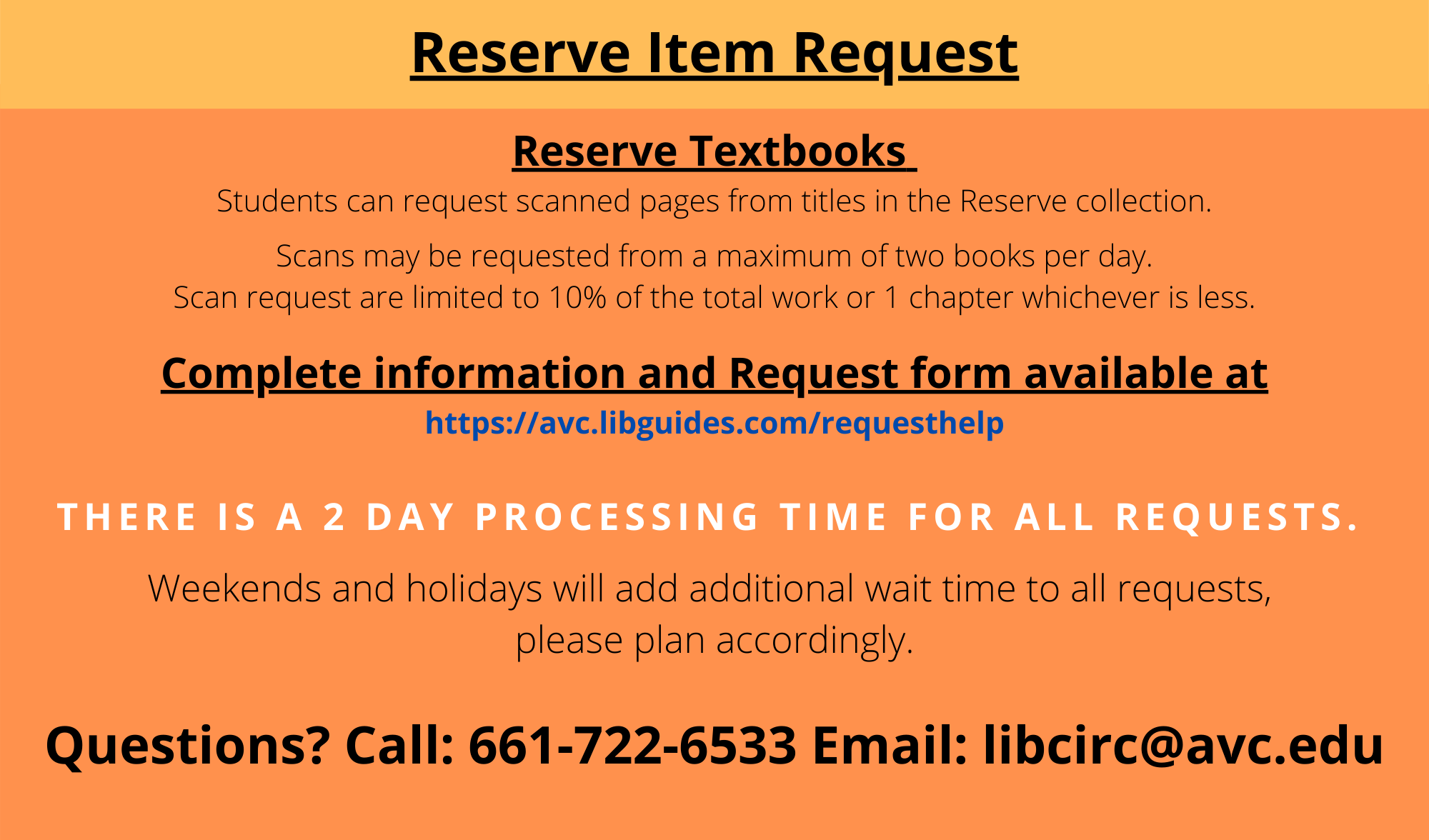 PLEASE NOTE: LIBRARY FINES ARE SUSPENDED UNTIL FURTHER NOTICE.
Search for Resources
Search here for journal articles, eBooks, and other media.
Search here for books and reserve materials.