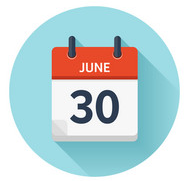 Click HERE for 20/21 End Of Year (EOY) Deadlines
Purchasing and Contract Services (PACS), a unit of the Business Services office, is charged with the goal to uphold the public's trust by obtaining the maximum, cost effective value in procuring goods and services, which supports the District's educational mission and goals. PACS is responsible for the purchase and distribution of all supplies, equipment and materials, as well as for arranging services and contractual agreements. PACS ensures that requested goods and services are allowable under the established California Constitution Codes and the District's Board Policies and Administrative Procedures.  For more information, see Purchasing Guidelines.
Purchase Orders: For any type of service, equipment, material or supplies for the district, a purchase order must be issued in advance authorizing the vendor to fulfill the order. Purchases made in the name of the district without a purchase order, shall be considered an obligation of the person making the purchase and not an obligation of the district.
Contracts: Contracts are required for all services performed, such as repairs and maintenance, consultants, services, performers or lecturers, etc. All contracts must be signed by a board authorized representative and the contractor prior to the commencement of any services.
PACS also oversees the Warehouse and Mailroom/Duplication operations, in addition to providing travel and archiving and records retention services for the District.
Any questions, please contact PACS at extension 6310 or email purchasing@avc.edu.